Pregnancy is an exciting time for any woman that brings about a number of changes. However, there is one unfortunate change that is included: dental concerns. In addition to the changes in your body as your baby grows, your oral health also experiences a shift as a result of all those hormonal changes. It's important to understand what happens with oral care and pregnancy.
Morning Sickness
One of the most common symptoms pregnant women experience is morning sickness. Due to all the hormonal changes, you may feel nauseous and vomit during your first trimester. As a result of all the stomach acid coming back up, your teeth can suffer erosion. While not all pregnant women get morning sickness, many do, so if you fall under the latter category, it's important to immediately brush your teeth and rinse out your mouth with baking soda and water after getting sick. This can help to neutralize the acids and save your precious tooth enamel.
Pregnancy-Related Gingivitis
Your hormones during pregnancy can lead to your gums swelling, which is known as pregnancy gingivitis. With this condition, your gums become inflamed, red and bleed more frequently, especially when you brush your teeth or floss. Your dentist will recommend that you come in more regularly for a cleaning to ensure that your gums remain in good shape until you give birth. This is essential and can also prevent a worse problem, periodontitis, from developing.
Pregnancy-Related Tumors
Many pregnant women also develop small tumors in their gums that develop as a result of all the hormones surging through their bodies. Usually, these begin to appear during the second trimester. While they may seem scary, they are generally normal during pregnancy. The dentist can remove them, but they clear up on their own after you give birth.
Loose Teeth
Unfortunately, another dental issue that can occur during pregnancy is the loosening of your teeth. The surge of hormones can loosen your gum tissue and result in this problem. Visit your dentist as often as is recommended.
Dental-Related Medications
It's important to inform your dentist of your pregnancy even early in your first trimester. If you have any oral health conditions that existed prior to conceiving, your dentist may have prescribed certain medications as treatment, but some of those may not be safe once you are expecting a baby. Certain antibiotics can harm the fetus, so be sure to be open and honest with your dentist. He or she may be able to prescribe a safe alternative or recommend that you take a safe medication that is available over the counter.
Dental X-Rays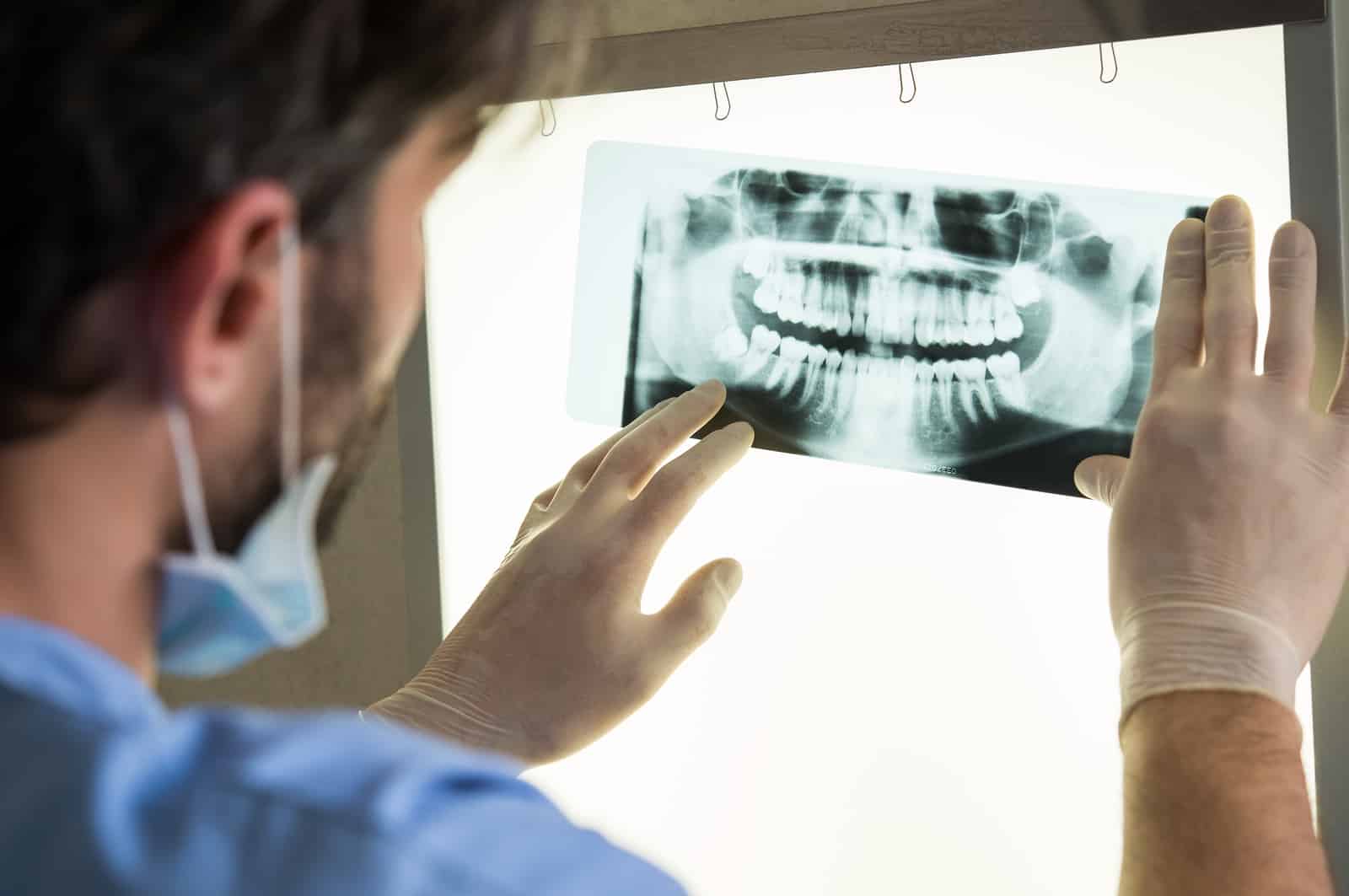 Unlike what many people think, dental X-rays are safe during pregnancy. The level of radiation is very low. You are also covered with an apron to minimize your exposure and will have a special collar placed over your throat area to protect your thyroid. Of course, always tell the dentist and hygienist that you're pregnant before getting an X-ray.
These things are important to know regarding your oral care and pregnancy. Keep up with your regular, more frequent dental visits and your oral health will be in good hands. If you reside in Utah, contact Mountain View Dental to schedule your appointment today.