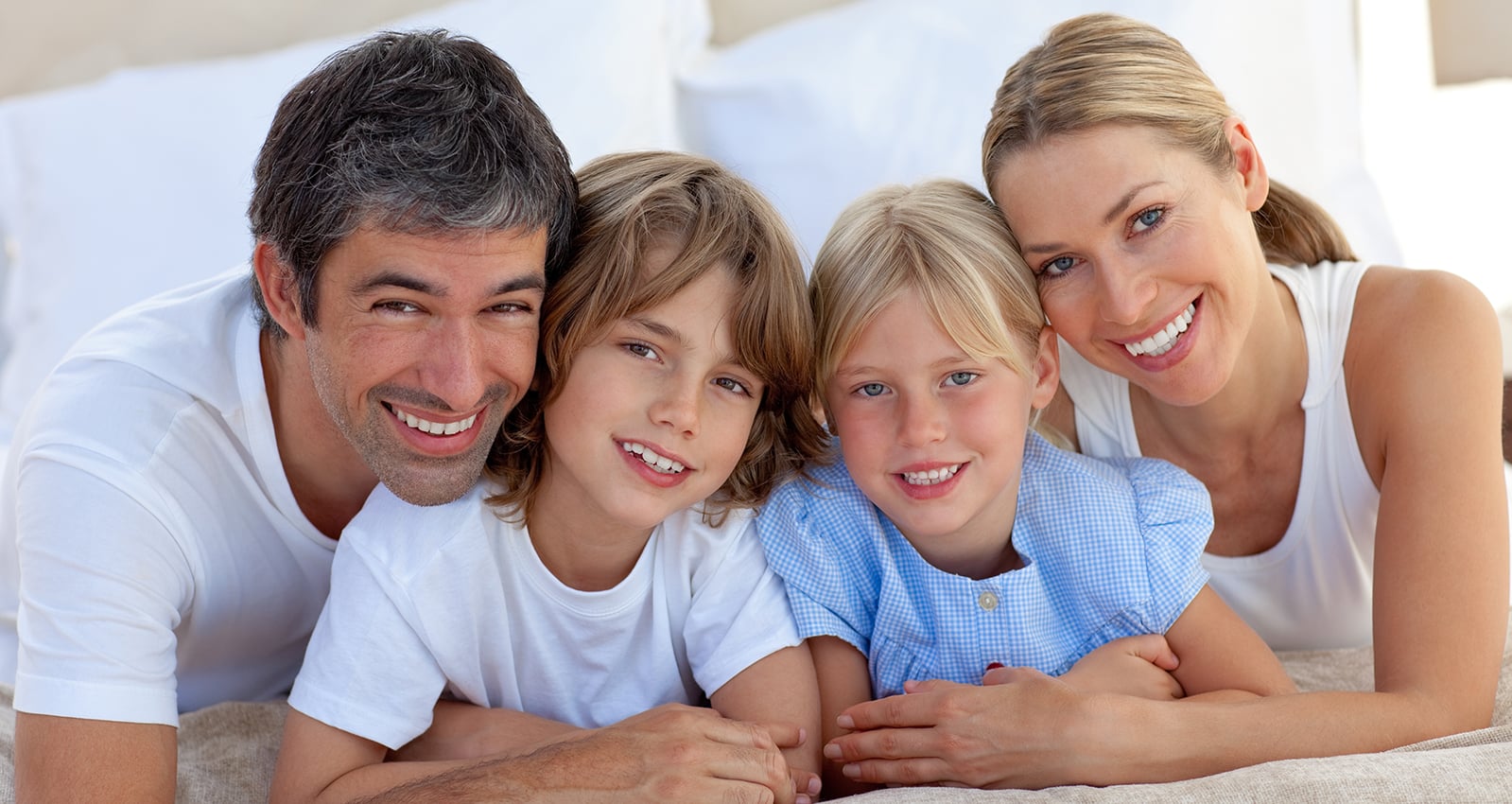 Your Dental Clinic in Pleasant View!
Our team of dentists at Mountain View Dental are dedicated to providing the best oral health possible to those in the Pleasant View, North Ogden and Farr West areas. With annual cleanings and checkups, our doctors strive to ensure your smile is both functional and beautiful. Our knowledgeable staff takes care of any issues that arise and are understanding of both the needs and expectations of our patients. When a patient's needs go beyond that of general dentistry, our prosthodontists are on hand and ready to help. This allows our team to provide the best services our patients have come to expect when visiting our dental clinic.
Elevate your dental experience!
5-Star Patient Experience

We offer a 5-star patient experience to each and everyone who walks through our doors. Our staff will make you feel like a part of the family and are very professional. We even offer a LIFETIME of FREE teeth whitening to all of our patients to ensure everyone has the best experience while in our care.

Advanced Dental Technology

To ensure our patients are taken care of in the best way possible, we use only the most advanced dental technology available. One example includes 3D imaging that allows the doctors to get a full picture of every angle of your teeth and mouth. Come see what modern advances are in store for you!

Comfortable and Affordable

The appearance and atmosphere of our office is modern and comfortable for our patients and staff to enjoy. We are conveniently located and we make it easy to schedule appointments for the days and times that work best for you. We also offer nitrous for those with dental anxiety.

Flexible Financing Options

A beautiful smile and self-confidence go hand-in-hand. If you feel that your smile isn't living up to its potential, it will have a negative effect on the way you perceive yourself. We have financing options available to ensure that all of our patients can receive the dental care they need.
Dr. Ryan Bateman
Dr. Ryan Bateman DMD grew up in the Brigham City area and attended Box Elder High School, he is a Utah native and has been practicing here since 2008. He graduated from Utah State University and then attended the University of Nevada Las Vegas for dental school where he graduated with honors. He has become proficient in all aspects of dentistry including: restorative dentistry, crown and bridge procedures, root canals, implant placement & restoration, cosmetic dentistry and oral surgery. His favorite part of dentistry is getting to know his patients on a personal level as he sees his patients as family
Dr. Bateman is the father of five boys and his wife Cassi is a part of his dental team. He enjoys everything outdoors. He landscaped for nine years and loves to work in his yard. His hobbies are hiking, pickleball, and driving his tractor with his son Woodsen.

Read More
Dr. Dirk Lighthall
Dr. Dirk Lighthall is a Weber High School and Weber State University graduate. After attending Virginia Commonwealth University School of Dentistry he returned home to complete a Residency in General Dentistry at the University of Utah. Dr. Lighthall loves improving the lives of his patients with comfortable, affordable, esthetic dentistry.
Dr. Lighthall has owned and operated his own solo practice near Phoenix, Arizona for the past decade and finally returned home to the greatest community in the world! He brings with him his wife Heidi and their 6 sons and 3 daughters to enjoy all of Utah's seasons and recreational activities together.
Read More
Let's Talk Pricing
The cost of dental services can vary depending on your insurance provider and your specific dental plan. Regardless of your circumstances, we want to make sure you get the oral health care you need. We provide great value in dentistry to all our patients including emergency needs while keeping our fees as inexpensive as possible. Call or request an appointment online today with one of our providers. We offer a full range of dental services in the fewest number of appointments and every effort will be made to meet your needs during your initial visit.
Learn About Pricing