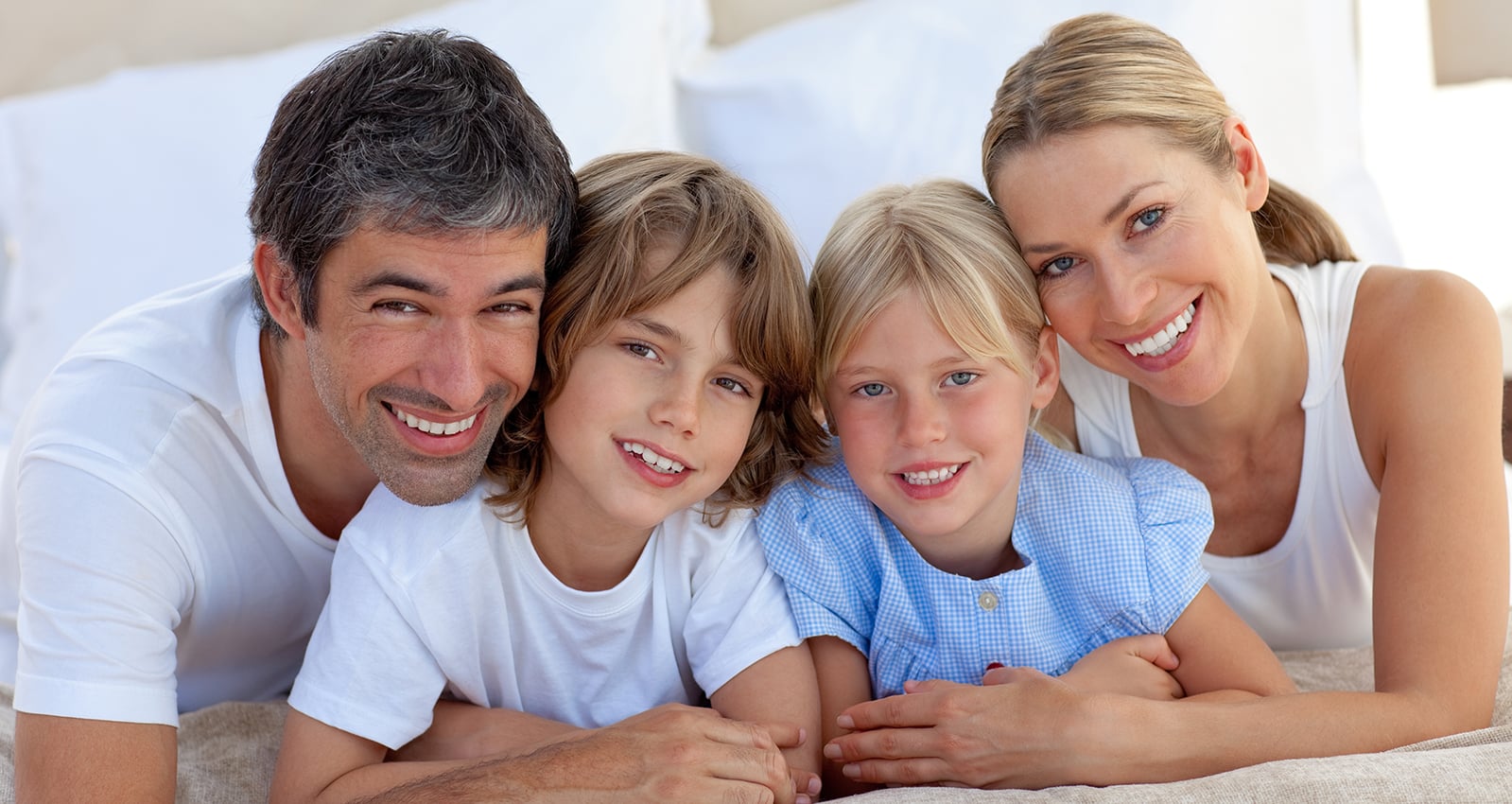 General Dentistry
As a kid friendly dentist we offer treatments and exams for your whole family. We realize that a lot of parents hesitate taking their kids to the dentist until they are much older and we want help you with preventing cavities and teaching them healthy habits at a young age.
Schedule an Appointment
---
Mountain View Dental offers a wide variety of general dentistry services to help make sure your teeth stay functional and healthy and keep your smile looking beautiful at all times. We currently have three doctors: Dr. Ryan Bateman, Dr. Marc Jolley, and Dr. Dirk Lighthall.
Comprehensive Dental Services
Mountain View Dental is here for all your general dentistry needs, from root canals to routine teeth cleanings. As a reliable dental practice, we offer a wide variety of treatments and procedures for general dentistry to our patients to ensure they maintain good oral hygiene and have brillant and healthy smiles. Our general dentistry services include but are not limited to:
Teeth cleaning– Each routine visit includes a teeth cleaning that'll make you feel fresh and clean for the rest of the day and remove all those stubborn deposits that toothbrushes can't always remove.
Orthodontics– At Mountain View Dental, we offer two orthopedic treatments: ClearCorrect and traditional braces.
Exams– Our doctors are thorough during their exams and are effective at finding and treating any issues you may be having.
Digital X-rays– We offer 3D digital imaging that can give our doctors a full picture of your mouth and teeth.
Fluoride treatment- We offer fluoride treatments to our patients to help strengthen and protect your teeth between routine visits.
Dental emergencies– We understand that dental emergencies happen and our staff is quick to respond and get your appointment scheduled as soon as possible that day to make sure you get the treatment you need.
We are also a family-friendly office and welcome all members of your family to visit our office for any oral issues or general dentistry maintenance needed.
Your Health and Time is What Matters Most
Mountain View Dental makes sure our patients feel like a part of the family when they are being treated at our office. Our staff of dental experts are dedicated to your health and making sure every minute you spend in our care is worth every second. We offer a modern, personalized experience to each and every one of our patients and believe you will feel more confident when your appointment is relaxed and informative rather than rushed. Even if you are on your way to work or on your lunch break when you stop by and are on a tight schedule, our staff is efficient and respectful of your time.
When You Should Visit The Dentist
Some people don't realize they should be going to the dentist more often than just time when something goes wrong involving their mouth. This should not be the case, and you should rather be going to the dentist more consistently for preventative measures that can save you time and money on treatments and procedures. Not all dental issues are recognizable with symptoms, so there may be issues you aren't even aware of. Regular dental visits can ensure there is no tooth decay or other issues, and treatment whatever issues are present in a timely manner.
Teeth cleanings can also help to remove those stubborn deposits on your teeth that can happen over time and don't come with regular brushing and flossing. Routine visits normally include an exam, a cleaning, and possibly some x-rays. Then a personalized treatment plan is discussed to get you back to having good oral health.
In addition to making a treatment plan for you to fix up any issues you may be having with your teeth, our doctors at Mountain View Dental can also help you and your family with preventing dental issues before they start. While not all issues are avoidable, the doctors and staff at our office can help you treat any injuries and help you with preventing more in the future.